Group Work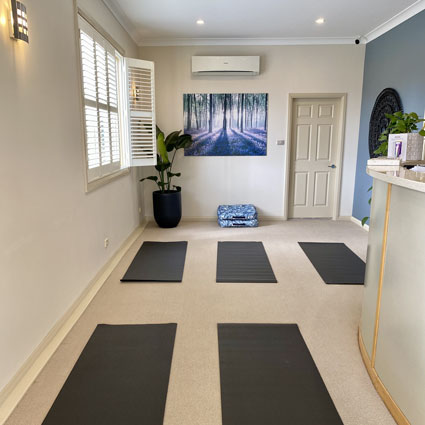 Held at the at the practice periodically on Friday evenings, Dr Katelyn Boucher hosts group work. The Group work event includes Spinal Energetics, which is made up of physical movement, breathing, meditation, release of emotions, touch, body work and sound. This work is focused on unwinding stress, trauma and tension from the body. Through the process of releasing stored tension and emotions from your body helps you to bring more connection, calm and ease into your body and life. This modality and work can therefore be utilised as a transformation tool to heal, release and ultimately live more in alignment with your true self.
Benefits of Group Work
When we work in a group setting by having multiple people in a space, this can amplify and accelerate our healing process and our potential during the session.
Research shows that people who have energetic work in a group environment progress further and faster through levels of energetic care.
The focus we put on you and your care will be enhanced by the group. If necessary, discussion of private matters is always possible in one on one sessions.
Your body isn't interested in picking up other people's 'stuff'. Instead, when someone around you makes a shift in an optimal direction, you also receive some of that change. When you are in a group setting your body is naturally more receptive and changes become more accessible and intensified.
Benefits of Spinal Energetics
Emotional & mental breakthroughs
Calming effects on your overall state of mind and body
Deeper awareness of the body and mind
Completion of trauma cycles
Experiencing more peace and harmony within yourself
Peeling away the layers of conditioned mental, emotional, social and cultural limitations.
Remembrance of your true self and purpose
Deep rewiring and heart-brain coherence
Relief of stress and physical tension
Awakened intuition
Releasing limiting beliefs
Emotional release and overcoming traumatic experiences
Please note this work is not suitable if you experience the following:
Diagnosed severe PTSD
Severe mental health conditions (bipolar, schizophrenia, psychosis)
Currently taking high doses of medication that alters brain chemistry (anti-depressant, anti-anxiety, antipsychotic)
Recent physical injuries, fractures and/or surgeries
Epilepsy
History or diagnosis of aneurysms
Cardiovascular problems/ heart conditions
History of seizures
Severe asthma
Hospitalisation for any psychiatric conditions or emotional crisis
Pregnancy
If you need any clarity around any of the health contraindications above, please don't hesitate to reach out to us.
You can book below via the link. If there is nothing available the next available date may not have been released or is booked out.
If you would like to put your name down for a future event or want more information please contact us, being sure to mention "Group Work", and we will notify you when the next date is released.
The next and final Group Work for 2023 on November 10th is booked out. The next Group work date is anticipated to be middle/end of February 2024 – dates yet to be released.
---
Group Work | (02) 4942 3031