Dr Katelyn Boucher (Chiropractor)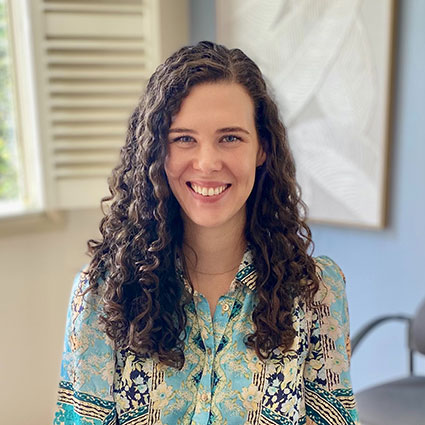 Katelyn's journey into chiropractic care began at a young age, as her mother worked as a chiropractic assistant. Since the age of just two weeks old, she has been under regular chiropractic care and it has always been an integral part of her life and self-care. Even at 12 years old, Katelyn confidently expressed her ambition to become a chiropractor in the future, recognising the deep knowing and sense she had for wanting to help people in a natural way.
Katelyn pursued her Doctor of Chiropractic qualification at Murdoch University in Perth, WA, where she graduated with Distinction. During her studies and through personal experiences with various chiropractors, she was exposed to a diverse range of modalities. Today, as a practicing chiropractor, she possesses a broad array of techniques to cater to the unique needs of individuals.
To enhance her skills and knowledge, Katelyn regularly furthers her knowledge and skills through post-graduate education courses that cover topics such as Sacro Occipital Technique® (SOT®), Activator Methods® and Spinal Energetics, to name a few. She has also dedicated her post- graduate studies to paediatric care and has a deep enthusiasm for working with babies and children. Additionally, Katelyn is also involved with personal growth organisations that support people mentally and emotionally.
As Katelyn progressed in her career, she began to realise that solely addressing the physical aspects of a person's well-being, while incredibly impactful, for some individuals sometimes had its limitations. She discovered that there is sometimes more to healing. Physical symptoms and conditions can stem from stored tension, trauma, emotions, and other factors. This realisation prompted her to explore and learn trauma-informed and somatic body work, to which she witnessed the profound results it had on people.
Katelyn's work expanded and evolved naturally to encompass not only physical alignment but, for those ready to go deeper, also the alignment of mental, emotional and spiritual aspects.
Outside of the Practice
Katelyn enjoys spending quality time with her partner and getting out in nature including hiking and going to the beach. She actively explores various avenues for personal growth, acquiring new skills and techniques that not only enhance her own well-being but to also enrich her ability to support assisting others. Katelyn has an extensive interest and passion for self-improvement and living in alignment with her authentic purpose.
Contact Charlestown Chiropractic today to book your time with Katelyn!
---